HPsauce
Is a US right-side heated dimming mirror any use in UK?
The perils of buying internationally on eBay.

I bought a mirror glass (not for an A6!) from the USA and the wrong item arrived.

What I got was a US passenger side mirror (RH) for an A6(C6). It is heated and dimming with no signs of failure in the dimming though I can't test that.
It is convex (evenly, no separate wide-view section) and slightly tinted and has the obligatory US engraving (in black) "OBJECTS IN MIRROR ARE CLOSER THAN THEY APPEAR".
There's also some minor damage on the back - the socket for the dimming circuit has the retaining clip missing on one side and the curved "protrusion" that I think goes into a slot to provide a grip for stability has been bent very slightly (poor packaging?) but should flex back to the normal position.

Part number is 4FO 857 536 C 04S.
Is this something that would fit a UK spec car on the drivers side, and would it be worth trying to sell it?

It looks like this (not my photo) from the front:



And like this from the back (except for one missing clip as noted above):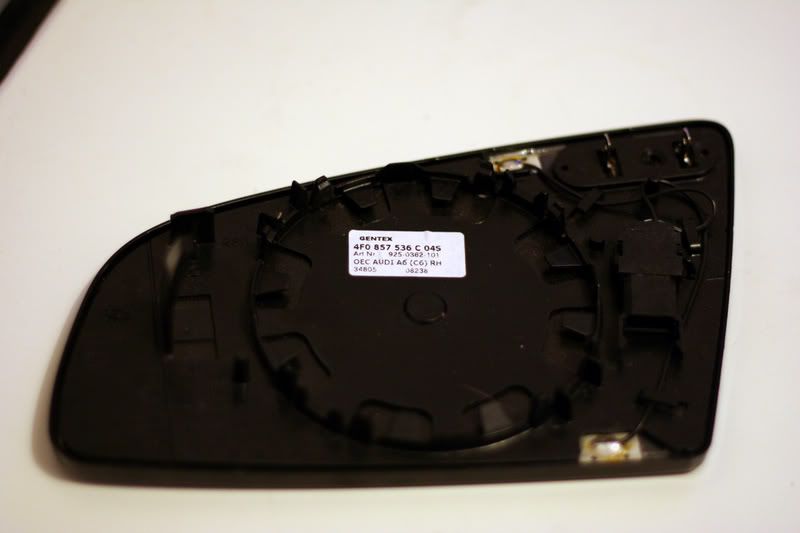 Obviously if there's any interest I'll take pictures of the one I have. Sending it back internationally is probably not worth doing.