quattrokid
My Noggy S3 turbo refurb by Ben @ The Turbo Unit
Not sure if the link works to addicts because of the stand off between forums ...so let's try

http://www.audiaddict.net/viewtop...=35&t=5742&p=64895#p64895


IF not perhaps Ben you could copy & paste your phots and narrative here please?

Basically folks I bought the car back after 7 years since my now wife had it for 2 years back in 2006-7 racking up approx 70k miles, we got it with 22k miles as I recall ....its now up at 172k miles
. anyway  we haven't seen it at all in the previous 7 years dispite only being about 20 miles away from us then when the family moved to Ayr its only about 10 miles.... so a few weeks before Cmas we go to Morrison's in Ayr shopping in the Aygo ( me driving ) when H chimes up there's a noggy S3 parked in the driveway over there... so when we finished our shopping we stopped outside the house and both looked at it ...  
 THAT'S your ex S3 H!!

Quick note on the back of a forum post it card saying we had it in the past , IF its for sale in the future please get in touch ..  

2 weeks later I recieved a call from the husband saying its his Mrs's car at their daughters home and how did we know its for sale ?  
we obviously didn't KNOW its on the cards to be changed !!!

We made a date to call round to see it ( the same family has had it since we traded it in) but meanwhile his Mrs drove  it a few miles with the oil pressure warning light on dispite having recently been serviced... so he checked the oil which was within its usual mark on the dipstick ... I ( fortunately mentioned Deutche Tech) during our chats about the car as to who he gets it serviced by and so mentioned D.Tech .... just as well I did because a few days later he was out in it when the engine note distinctly changed for the worse and fortunately was within a mile from D.Tech so creeped it there to see Jase to have a look, Jase without even opening the bonnet said your oil feed pipe to the turbo is blocked !!

2 engine flushes and fresh oil and oil later and a cleaned out feed pipe he was sounding good as new... BUT the damage was done, a few days later it was smoking like an old diesel !!!!

Jase told me this so when I spoke to the owner about it and that hadn't put me off, I sent to see it anyway after having a good chat with Jase and what he thought of the car and its general well being ..

Its still a good car Rich but it needs a bloody good proper service !!!

SO after a good chunk off his asking price we carefully took it to D.Tech with me following behind in the imola S3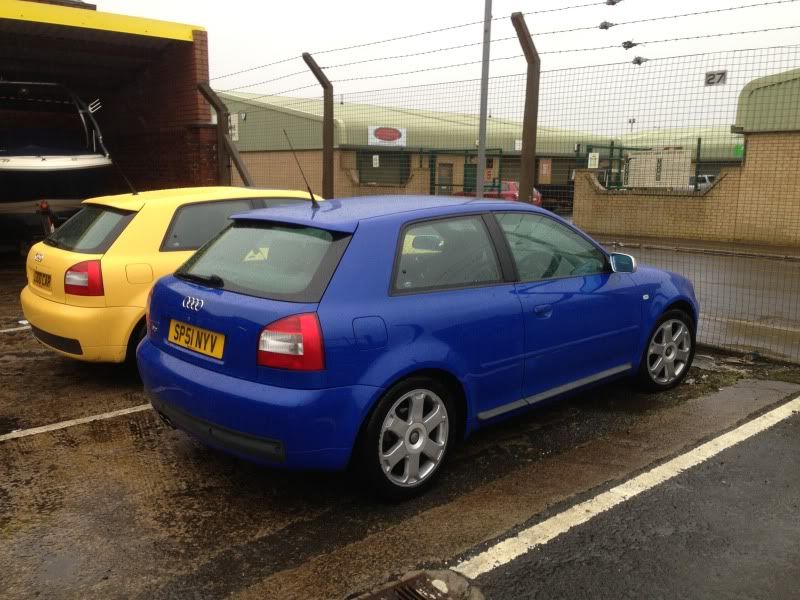 Broken armrest bracket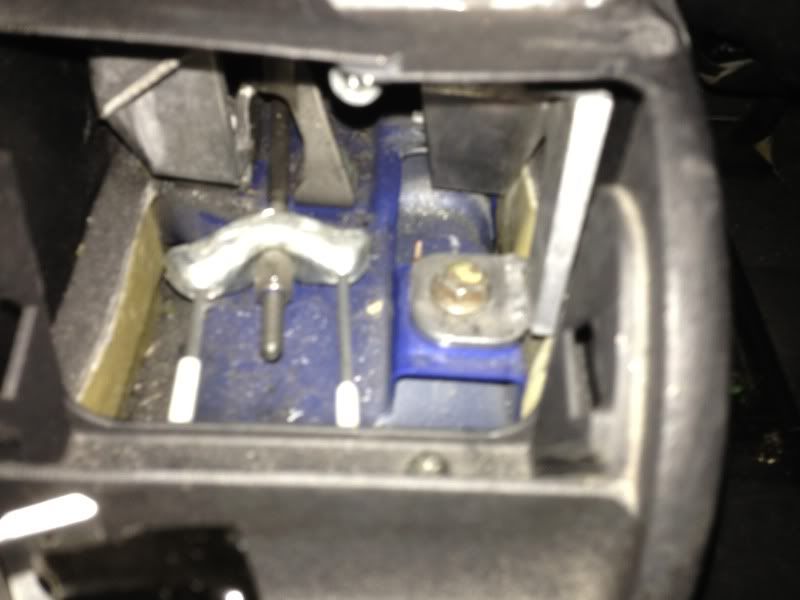 Work done:

Timing belt and ancillaries job
Turbo induction hose replaced as it had a huge split in it !!
New turbo oil feed pipe bought and waiting for  the turbo to come back
turbo sent off to Ben to see if its saveable
Fresh filters, oil and spark plugs
Haldex filter & oil change
The DIS display is  pixilated so I got a good dash module but not had the DIS circuit boards swapped yet
New reg number and docs have arrived
Armrest bracket under Neath the centre trim was broken so a replacement from eBay was found

I'm dropping off the turbo next Monday so hopefully collect the car a week Saturday.